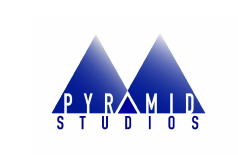 DANCE, FITNESS & YOGA CENTRE

Torbay, torquay, devon, south devon, brixham, paignton, dance, dancing, dance class, dance classes, dance teachers, dance studio, studio, fitness, fitness classes, yoga, hatha, pregnancy yoga, holistic hatha yoga, vinyasa, kundalini, vinyasa flow, hatha flow, flow yoga, zumba, pole fitness, ice pole, pole dance, pole dancing, belly dance, belly dancing, pilates, suspension training, trx, disc dance, salsa, sosa, sosa fitness, salsa fitness, bachata, kizomba, samba, tango, merengue, pyramid, pyramid torbay, pyramid studios, photography, aerobics, exercise, exercise classes, mambo, latin, cha cha cha, modern, contemporary, street dance, children's dance, slingswing, aerial hoops, workout




Hayley has more than 14 years, experience as a professional pole dancer and instructor. Her classes are fun and friendly and she will guide you through from beginners to advanced, offering one-to-one instruction.
POLE FITNESS - Every Tuesday - Mixed Ability at 6.20-7.20pm
Every Wednesday - Mixed Ability at 1-2pm; Mixed Ability at 6.15-7.15pm; Mixed Ability at 7.15-8.15pm.
Every Thursday - Beginners Pole at 7:15-8:15pm
Every Friday- Mixed Ability Pole 7:30-8:30pm
Every other Saturday - Aerial Practice 10:30am- 11:30am
Booking essential.
Tel: 07943234053
Info@Ice-pole.co.uk
Instructor Amy teaches street dance and commercial classes for children. Her classes are fun and a great way to make friends and learn about team spirit. They focus on technique and confidence building, body awareness, choreography and performance.
EVERY SATURDAY - Street Dance for children aged 3-7 years at 9.30am-10am. Cost: £3 per class.
Street Dance for children 8-12 years. Time: 10-11am. Cost: £4.50 per class.
Drop-in classes with NO PRESSURE! Come and join in whenever you like!
Instructor Clover is a qualified osteopath and fitness instructor. She will guide you with expertise on how to achieve the most from this amazing exercise. Concentrating on building core muscle, this will work every part of your body to give great results. Try it! It's like no other exercise you've tried before!
EVERY SATURDAY - 8.45am-9.45am
Cost: Members free. Drop-in £7.50 per class or five-week course £30. Booking essential.
Tel: 07943234053
pyramidstudios@outlook.com
Dance yourself happy with this fun dance-based fitness class. Come and have fun learning the basics of samba, salsa, bachata, kizomba, cha-cha, Charleston, burlesque and more. All ages welcome. Led by tutor Kathy.
EVERY TUESDAY 7.45-8.30pm
Cost: Members free. Drop-in £6 per person.
Tel: 07887 652811 pyramidstudios@outlook.com
This class is suitable for Beginners, Instructor Alison provides a class that is a mix between Hatha Yoga and Gentle Vinyasa Yoga.
You will learn all the basic asanas (posture) of yoga.
This class is perfect to balance body and mind by reducing stress, releasing tension while gaining strength and flexibility & stamina.
EVERY THURSDAY - 7:30 pm- 8:30 pm
Members free. Drop in £7.50 non Members
Eve is an experienced professional dancer and choreographer who has worked with the likes of Diversity. She offers a range of classes including dance, singing and musical theatre, as well as commercial street dance, adult commercial and heels classes.
Kids Classes run every Tuesday
Age 5-7 Street Dance £4 per child 4:10pm- 4:40pm
Age 8-10 Street Dance £5 per child 4:40pm- 5:25pm
Age 11+ Street Dance £5 per child 5:25- 6:10pm
Tel: 07479 841958
athenaoperformingarts@gmail.com

Yoga Fusion Flow - Natasha teaches a dynamic and invigorating combination of hatha, vinyasa flow and kundalini yoga. These classes will help you build strength, flexibility, balance and concentration. Flowing through strong, energetic sequences and using powerful kundalini kriyas to cleanse and energise the body, combined with deep stretches, breathing exercises and meditation to calm the mind and bring you into a deep state of relaxation and internal bliss. This class is accessible to everyone including beginners.
EVERY TUESDAY - Flow Fusion Yoga 7.45pm -9.00pm. Pre-booking advised.
Starting back in September.
Tel: 07741 470052
Tashyule@hotmail.com


Instructor Anna brings her beautiful, relaxing candlelight yoga which aims to ease away all the stress of the day and help you to unwind while building up amazing flexibility. This will be a very gentle and relaxing class for all levels to enjoy a beautiful calm down after a long day.
EVERY TUESDAY - 6.30-7.30pm. Cost: £7.50 per person. Members FREE

Candlelight Yoga for beginners


Adult Heels classes are suitable for all who want to learn new, funky choreography to the latest tunes.
Occasional workshops only, please follow are Facebook page for the next workshop!
£15 for 90 minuets.
DISCLAIMER: Whilst Pyramid Studios likes to assist tutors by highlighting their classes; we do not endorse them and, therefore, cannot be held responsible for any consequences stemming from any of the classes held at these premises. It is the instructor's responsibility to ensure that they equip themselves with the necessary qualifications, insurance and regulatory papers to carry out their classes.


Instructor Hayley is a qualified hoop instructor and has many years of experience in performance & teaching. Pupils will tone up and strengthen core muscles as well as building up upper body strength to master classic poses including The Man in the Moon.
BEGINNERS AERIAL HOOP - Every Thursday 6:00-7:00pm (free for members)
MIXED ABILITY AERIAL HOOP - Every Friday 6.15-7.15pm
NEW CHILDREN'S CLASS every Friday 5.15-6.15pm
Booking essential. Drop in £9 per session
Tel: 07943 234053
Info@Ice-pole.co.uk
Family Yoga & Mindfulness
Instructor Hannah runs children's yoga classes this is a gentle, fun way of introducing children to the world of meditation & relaxation with yoga sequences, that include brain development exercises, classical poses, chants & more.
Mindfulness & Yoga improves memory & concentration, while reducing stress and anxiety, builds self-esteem, & academic performance.
EVERY Tuesday 4:10pm- 4:55pm
£5 per person

Tel: 01803 317570
Hanah@theinkysquid.co.uk

Instructor Tara Bounce & Beats classes - A great fun Cardio & Conditioning class on re bounders (mini trampoline)
Get fit the fun way, you can burn the same amount of calories in 10 minuets of bouncing, as you can in 30 minuets of running. Low impact for your joints.
EVERY Monday BOUNCE 7:15- 8:15pm BEATS 8:15-9:00 pm
EVERY Wednesday BOUNCE 7:15-8:15 pm
£6.95 per person


Fitness with Lou offers Piloxing, a unique combination of standing pilates, boxing & dance.
Find balance and start noticing stronger, longer, muscles & improved flexibly . Find strength, empowerment & build up the cardio with boxing & fun dance! No booking required, suitable for all fitness levels.
EVERY Saturday 8:30am-9:30am
£6 Drop in free for Members



Instructor Sacha is a Zumba & Zumba Toning Instructor, she has been teaching for 8 years.
Sacha's classes are Funky, Fast & Fun! A great all over body workout which incorporates all your favorite Zumba moves & easy to follow routines. 16 years +
EVERY Monday 6:00-7:00pm £6 per person

TEL: 07951643054
EMAIL: angiedance41@gmail.com
Angelique is a qualified dance teacher & certified Pilates Mat teacher. She been teaching and actively involved in both practices for more than 15 years. These classes are a well-balanced safe and efficient workout, suitable for all ages and abilities. Angelique looks forward to welcoming you to her class.
A fusion of Pilates and Dance, bringing you the best of both world's!
Includes - Dance Warmups
Pilates Mat Routines Easy-To- Follow Dance Combinations
Stretch to De-Stress!Once AND twice weekly sessions available.
£7.00 per class OR Block booking (10 classes and get 1 class free!)
WED: 5.45-6.45PM and FRI: 6.00-7.00PM
Stretch class will help gain flexibility in your back and shoulders, we also work on getting front spilts and middle splits, opening up your hip flexors.
EVERY Thursday 7:15-8:15pm
Free for members
£8 drop in
Tel: 07943234053
info@Ice-pole.co.uk